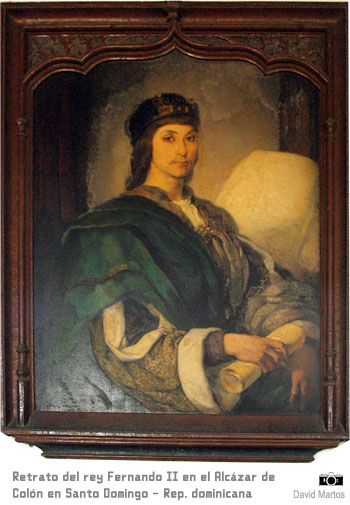 Nacimiento: March 10th,1452 in Sos (Zaragoza, Spain).
Death: 23 January 1516 in Madrigalejo (Cáceres, Spain).
Charges:
– King of Aragon from 1479 to 1516.
– King of Castile between 1474 and 1504.
– Regent of Castile after the death of his wife Isabel I of Castile between 1504 and 1516.
– King of Sicily and Naples between 1468 and 1516.
Most relevant facts:
– He married the Queen of Castile, Isabel I, in 1469.
– In 1476 and 1477 he was administrator of the Order of Santiago.
– Crowned King of Aragon in Calatayud in 1479.
– He introduced typical Aragonese institutions such as consulates and guilds into Castile.
– Reconquest of Granada and expulsion of the Jews in 1492.
– He supported Christopher Columbus in his plans, even though he was not convinced, it was his wife who influenced him to give in.
– He promoted the Aragonese expansion through the Mediterranean, mainly in Italy and North Africa.
Other data of interest:
– Many speak of him as one of the greatest political and diplomatic strategists in history. He knew how to use his diplomacy, coupled with skillful marriage politics, to achieve fruitful political and military alliances. It is even said that it is the famous Prince of Machiavelli.