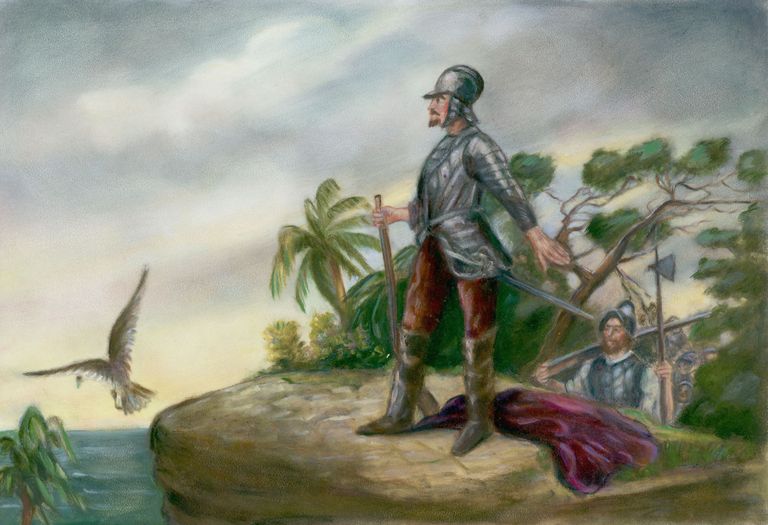 Born: Vasco Núñez de Balboa was born in Jerez de los Caballeros (Badajoz-Spain) in 1475
Death: Vasco Núñez de Balboa died on 15 January 1519 in Acla (Panama) beheaded accused of rebellion against the king.
Charges:
– Mayor of Santa María la Antigua del Darién in 1510.
– Governor of Darien on 23 December 1511.
– He discovered the South Sea (October Pacific) on 25 September 1513.
– Adelantado of South Sea in 1514.
– Governor of Panama and Coiba in 1514.
Most relevant facts starring Vasco Núñez de Balboa:
He arrived in the New World along with Rodrigo de Bastidas in 1500, and settled in Santo Domingo.
– He was one of the first explorers of the Panamanian coasts.
– He married the native Anayansi, daughter of the chief Careta, with whom he allied himself to defeat his enemy Ponga. And later he married María de Peñalosa, daughter of Governor Pedrarias.
I add a biographical video of Vasco Núñez de Balboa: