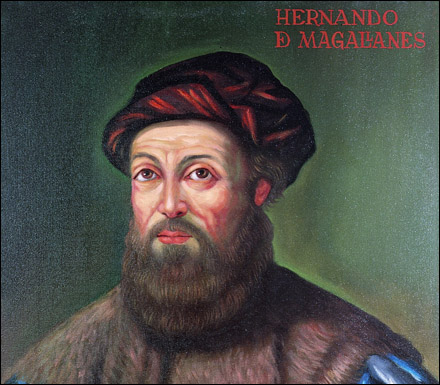 Fernando Magallanes Biography
Location of birth:
Fernando de Magallanes was born in 1480 in Sabrosa (Porto – Portugal).
Location of death and burial site:
– Fernando Magallanes died on April 27,1521 on the island of Mactan (Philippines) in a military action against some natives. His remains are lost.
Exercised charges:
– Fernando Magallanes was a Portuguese geographer, navigator and discoverer.
His family belonged to the little Portuguese nobility.
Most relevant facts starring Fernando de Magallanes:
– He participated in 1515 in various Portuguese military campaigns in North Africa: Ceuta and Morocco.
– He organized a trip in 1519 that ended up being the first trip around the world for a man although it wasn't him, since he died in the middle of the road.
– He discovered the entire Argentine coast up to the Strait of Magellan and managed to turn around the south of the American continent and enter the Pacific Ocean.