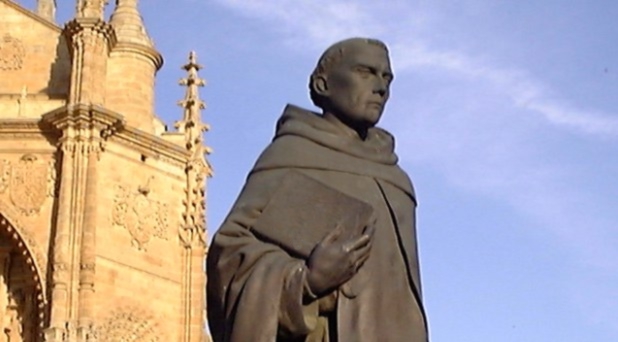 Biography of Francisco de Vitoria
Location of birth:
Francisco de Vitoria was born on 1492 in Burgos (Spain).
Location of death:
Francisco de Vitoria died in August 12th,1546 in Salamanca (Spain).
Positions held:
– Professor of Theology in Paris and Valladolid.
– Càtedra de Prima of the University of Salamanca in 1523.
Most relevant facts starring Francisco de Vitoria:
– He studied Arts and Theology in Paris.
– He carried out numerous studies on law and the moral aspects of economics through the Salamanca School.
– In law he analyzed the sources and limits of the civil and ecclesiastical powers. He wrote about the right of peoples whereby all human beings are bearers of universal rights.
– He participated with Bartolomé de las Casas in advising Carlos I for the drafting of the New Indian Laws of 1542.
– He studied the Righteous Titles by which Castile justified the legitimacy of Conquest of America and sought a justification based on the good treatment of the indigenous and respect for their rights.