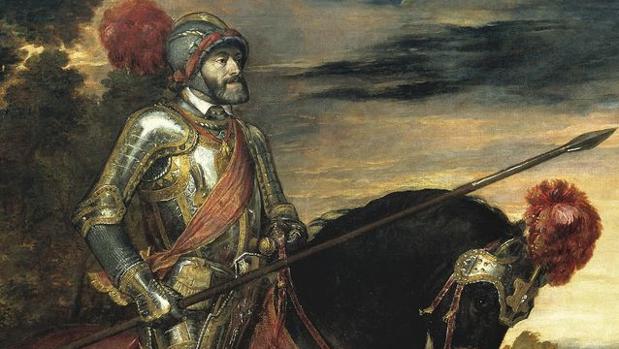 Biography of Carlos I
Location of birth:
Carlos I was born on February 24th,1500 in Ghent, Flanders, Holy Roman Empire Germanic.
Location of death:
Carlos I died on September 21th,1558 in the Monastery of Yuste (Cuacos de Yuste – Spain).
Positions held:
– In 1515 he was appointed governor of the states of the Habsburg House: Netherlands, Franche-Comté, Burgundy and Charolais.
– In 1516, when his maternal grandfather Fernando el Católico died, he inherited the crowns of Castille, Leon, Navarre and Aragon with their Mediterranean dominions of Naples, Sicily, Sardinia and the Roussillon.
– With the death of his paternal grandfather, Maximilian I of Austria, in 1519 he inherited the European states of Austria, Tyrol, Bohemia, Moravia, Silesia, Styria, Carinthia and Carniola.
– Carlos I was king of Spain, Naples, Sicily and Sardinia, titular duke of Burgundy and archduke of Austria from 14 March 1516 to 16 January 1556.
– Emperor of the Holy Roman Empire in 1520.
Most relevant facts starring Carlos I:
– With his reign the Habsburg House was established in Spain, replacing the Trastamara dynasty.
– He had to fight against the Ottomans of Suleiman the Magnificent who arrived in Vienna in 1529 and against the corsair Barbarossa in the Mediterranean.
– He also fought for European hegemony against France, England, Sweden, Denmark, Italian states and the Papacy.
– For religious reasons he confronted the German princes who had embraced Protestantism.
– Revolt of the commoners of 1520 against the arrival of foreigners to the Castilian court, who were defeated in the battle of Villalar. There was also the revolt of the Germanies of Valencia and Mallorca in 1519.
– Conquest of the Mexican Empire by Hernán Cortés in 1521.
– Create the Council of Indies in 1524 for the government of the Indies.
– Conquest of Peru by Francisco Pizarro in 1533.
– In 1542 he created the consulate of Seville for Indian mercantile affairs.
– Promulgate the New Indian Laws of 1542 with which he tries to correct the errors of the conquest and colonization of America.
– Abdicate in his son Felipe II in 1555 his kingdoms of Castile, Aragon, Sicily and Indies and in his brother Ferdinand II the Germanic empire.